Suksess Historier
Rayhan
"Thank you Muslima!"
Successful marriage
I met my husband on Muslima in December of 2012. Weeks later we were married and just celebrated our 1 year anniversary. He is my best friend and the love of my life. Alhamdulillah. I'm really glad we found each other and have had a successful marriage. Thank you so much Muslima.
Hayat
"Thank you Muslima!"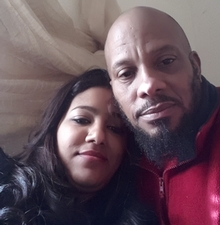 Bismi allahi wa al hamdulillahi katiran it's a long time I was looking for my other half everywhere, I was advised to try your site Muslima...and I said why not not try my luck for the reason to find a serious and good Muslim man to love me and always be with me and al Hamdulillah now I found him and we discovered that we have a lot of things in common and we get along well as they should for that, I thank you for giving me the opportunity to find my happiness and the man who will insha allah be for the rest of my life, I love you Kevin. Thank you allah. Zeynab from Morocco
Jessica
"Thank you Muslima!"
I started chatting with my husband in February and we was married in August. Despite that we are long distance. We have similar views on what we wanted for our futures. Our life is not easy, but our love is stronger than life. Allah, was kind to lead us to one another and we thank him everyday as our love grows more each day.
Velida
"Thank you Muslima!"
I found my Love and Husband on Muslima. We are in marriage 5 month. I am Bosnian and he is from Turkey, but we are living in Germany. He came to me to Bosnia. That was love at first sight, in relationship we were one year from 14.05.2012. We got married on 25/05/2013. We are having our house and we are looking forward to our family. This is a good way to find a husband. And thank you Muslima for this opportunity.
Saber
"Thank you Muslima!"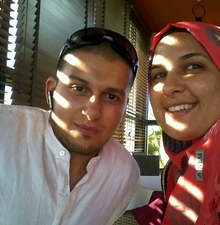 We starting know each other through this site last August. I went to Tunisia and I met her and we decided to marry next year. She is the best thing that happened in my life. I cannot wait to be with her and build a family with the person I love!
Cupid Media, Cupid Media Logoen og Muslima er varemerker av Cupid Media Pty Ltd.